The DigitalOcean Community
Developers supporting developers
Have questions, a big idea, or something to share? Our community is designed to help you and the open source community thrive.
Open source is changing the world
We believe in the power of open source software. That's why we participate in, contribute to, and support the open source community so strongly.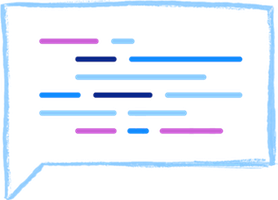 Get involved
Our mission is to help developers thrive by creating an ecosystem where we can share and teach one another. There are many ways you can contribute to these initiatives. Here are a few of them.
Events
From meetups to conferences, DigitalOcean hosts and attends events all over the world. Here's where you can find us next.
Build with DigitalOcean
Get access to tools and API libraries, or list your app in our Marketplace.
Meet the Community Team
Would you like to join our mission?
View careers
About our community
This is an inclusive place where developers can find or lend support and discover new ways to contribute to the community. No matter your background or interests, you can always find ways to get involved–online or IRL.
Before you can do that To complete this action, sign in to your Community account or create a new one.