DigitalOcean's CSA Self-Assessment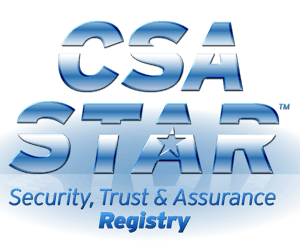 Additionally, DigitalOcean has achieved Cloud Security Alliance (CSA) STAR Level 1 which addresses fundamental security principles across 16 domains to help cloud customers assess the overall security risk of a cloud service.
Please review our CSA self-assessment.
Certifications & The Shared Responsibility Model
DigitalOcean has a Shared Responsibility Model with our customers and as such, the certifications on this page cover different aspects of DigitalOcean's service which are detailed below:
DigitalOcean SOC 2 Type II - Controls that address the 2017 Trust Services Criteria for Security, Availability, Processing, Integrity, Confidentiality, and Privacy of DigitalOcean's products and services
Data Center Certifications - Reports received from the collocated data centers that detail the physical and asset security of DigitalOcean's infrastructure. All of our collocated data centers are independently audited, and many are certified by internationally recognized attestation and certification compliance standards. You'll find a list of our data centers and the most commonly requested attestations and certifications below.
If you have other compliance-related questions, please reach out to privacy@digitalocean.com.
Data Center Certifications
Please click on an icon below to download the associated report.
Note: Some documents require opening with Adobe PDF Reader to view.