Product managers are often described as the "CEO of a product"—stewarding its design, development, and go-to-market strategy from ideation to launch and beyond. Product management is an inherently dynamic role. A survey of product managers from McKinsey found that product managers spend 18% of their time defining product strategy, 15% collaborating with technical and design functions, 12% engaging with customers and partners, and 5% on coaching, team management, and recruiting—among other things. This necessary wide-range of skills makes hiring a product manager a challenging task.
Hiring the right product manager can be the difference between a product roadmap that remains unrealized and a continuous stream of feature releases that drive momentum. From customer obsession to collaborative excellence, defining what the function of product management looks like at your company is key to recruiting the right product leader. This article will provide best practices on how to hire a product manager that can identify market opportunities and build products that win over customers and drive revenue growth.
Product managers assemble teams around a product—from software developers to product designers—bringing new product lines and features to the market. They're responsible for guiding the development and success of a product and often act as a bridge between different teams. Their role is to ensure that the product strategy is aligned with the company's overall strategy by translating business goals and customer needs into tangible product features.
Because the function of product management looks slightly different at every company, it's important to define the role of a product manager at your specific startup. This will vary depending on the type of product you're building, the stage of your company, and whether you're hiring your first product manager or your fifth. For instance, in the early stages you may be hiring an individual contributor product manager versus a product leader who steers an entire product team.
However, there are common areas of responsibility for product managers that hiring managers should include in their job descriptions:
Define the product roadmap. Product managers gather important insight through market research, competitor analysis, and customer interviews and then translate those insights into a product roadmap that provides the product team, and entire company, with a clear product development direction.
Collaborate cross-functionally across teams. Product managers work closely with engineers, designers, marketers, and sales representatives to guide a new product line or feature through every stage.
Serve as the voice of the customer. Product managers ensure that the user experience remains at the forefront of decision-making, building products with customer empathy and delight in mind.
Balance business and technical requirements. Product managers sit with the engineering team to determine the feasibility of proposed features and realistic expectations and timelines for technical implementation decisions.
Develop a go-to-market strategy: Working closely with product marketing and sales, product managers define the product's target customer and value proposition to effectively craft messaging—landing pages, sales enablement materials, marketing collateral—to effectively sell the product.
Define and measure product success: To measure product success, a product manager must be data-driven—analyzing user data, customer feedback, and market trends—to make informed decisions on feature prioritization and improvements.
Hiring a product manager with the right blend of valuable traits and preferred skills is crucial for driving product development, winning over customers, and growing revenue. A standout product manager candidate exhibits a broad range of characteristics—from creative problem solving skills that keep product momentum going to effective communication that they employ in presentations for the C-suite and standups with the software engineers.
By prioritizing these traits in your recruitment process, you increase the likelihood of finding a product manager who will successfully steer your startup towards long-term product success.
There are over 1.74M apps in the Apple App Store alone, and an average of over 1,203 published there daily. In an increasingly competitive tech landscape, it's a deep understanding of customer needs that sets successful products apart from the rest. A product manager is responsible for building and growing products that resonate with your startup's target customer, providing sleek and simple solutions to their business challenges.
Being customer-obsessed is an indispensable trait for a product manager, ensuring they prioritize delivering value to the user. They seek to understand customer pain points and behavior through user research, customer feedback, and user analytics, uncovering opportunities that can drive significant user growth.
Customer empathy, truly inhabiting the mindspace of a customer, leads to anticipating their needs and building successful features they have not explicitly asked for. With customer empathy at the forefront of decision making, an effective product manager focuses on the long-term success of the customer, translating into long-term success for your startup.
While you may not be at the stage of hiring a Chief Product Officer, leadership skills are important to look for in your next product manager. With the cross-functional nature of product management, strong leadership skills are required to collaborate and align diverse teams and to inspire and motivate team members in what can be a long product development cycle. A product manager with effective leadership abilities ensures that everyone is working cohesively towards shared product ambitions.
Here are some leadership skills that great product managers exhibit:
Influence decision-making and win buy-in. Product managers need to convince senior leaders that a product is worth allocating time and resources towards and have to compel team members to bring the product vision to life.
Prioritize and delegate tasks. Whether it's Jira tickets or a Kanban board, product managers keep the project on track and assign responsibility to team members.
Foster a culture of accountability. A strong product leader removes ambiguity and instead creates an environment where responsibilities and deadlines are clear and met.
Create an environment of trust and open communication. Effective product managers empower their teams to provide open and honest feedback, speak freely about any blockers, and course correct instead of defaulting to radio silence.
Protect team member time and resources. Product managers are vocal champions of the products their teams are working on, reiterating their importance to ensure their team has the space and focus to build.
According to a 2021 survey on the future of product management, that surveyed 1500 respondents, product managers come from a range of backgrounds—engineering, computer science, business, design, and more. While a technical or engineering degree—or an MBA—are not prerequisites for a career in product management, 66% of respondents agreed that technical or engineering degrees or MBAs are a positive signal for employers. This makes sense based on the technical nature of product management.
Product managers work closely with software developers at startups, thinking through the technical feasibility of a feature, understanding technical requirements, and creating development timelines. This requires a product manager with technical expertise—or a willingness to gain it, quickly. This is especially true if your startup is creating a particularly technical solution, for example, a developer tool or a complex machine learning solution. They should also have a high comfort level with the data and analytics, for example, proficiency in SQL.
However, "technical" does not necessarily mean being a former engineer, or having a degree in computer science. You can also hire technical people who've built real world experience with technology through self-taught skills or deep exposure through previous technical roles.
Product managers work across the organization—from reviewing design wireframes and setting development timelines to collaborating on messaging with marketing and supporting the sales team. All of these teams work in tandem to ship a successful product feature, with product managers often serving as the glue that binds them together. This interdependence means that you need to seek out product manager candidates who collaborate effectively with a wide range of people, fostering open communication, building trust, and managing expectations among team members.
Design your hiring process to select for product candidates who can effectively bridge the gap between technical and non-technical team members, easily translate complex concepts and requirements into actionable insights, and swiftly align competing priorities and resolve potential conflicts.
Great product managers don't just write product specs and polish roadmaps. Instead, they have a bias towards action, frequently shipping new products to drive momentum that keeps existing customers satisfied and wins over new users. Hiring a product manager who actually ships is a determining factor in whether a product reaches the market quickly and gains an edge over your startup's competitors.
Inquire during the interview process for examples of successful features of product lines a candidate has launched—or mistakes they've made along the way that stalled product development.
Here are a few examples of how product managers might demonstrate a bias for action:
Identifying new opportunities. Shipping a polished product to customers can take multiple development cycles. But product managers should always be looking towards the future, building hypotheses about what comes next and laying the groundwork for when the time comes.
Making timely decisions. It's not uncommon for product initiatives to hit gridlock, stalled by competing priorities. Look for someone who can navigate complexities and doesn't default to analysis paralysis.
Getting product releases out the door. Ultimately, you won't know whether a product will be successful until you put it in front of users. Find a candidate who balances product quality with quickly getting new features in the hands of users—even if that's just alpha or beta users.
Strong communication skills allow product managers to navigate complex situations, build consensus, and foster a collaborative environment that drives growth. This communication takes many forms at startups:
Hosting daily stand ups or regular team check-ins
Presenting to senior executives to garner buy-in
Relaying complicated details to non-technical colleagues
Writing comprehensive product specifications
Synthesizing customer and market insights into internal memos
Gathering and publishing status updates
Providing constructive feedback to team members
Inquiring from the team about challenges and roadmaps
Interviewing current and prospective users
Mitigating and resolving internal conflicts
Navigating internal politics without impacting product
Advocating for customers internally
Working on external facing positioning
Holding post-mortem reviews post-launch
Needless to say, looking for product manager candidates with strong communication skills is essential for your startup's product success. Effective communication enables a product manager to convey the product vision, goals, and requirements with clarity, ensuring that all team members work cohesively towards a shared objective.
Great product managers balance using user insights and product intuition with leveraging data for decision making to bring innovative features and products to the market. For instance, product managers should have the ability to use data to identify trends, patterns, and customer preferences that may not be readily apparent through qualitative research alone. This allows them to point towards concrete data to support their hypotheses and convey their choices regarding product development and prioritization.
Additionally, a successful product manager should use their proficiency in data analytics to set, measure, and report on the success of a product. For instance, setting key performance indicators (KPIs) to measure success and, also, identifying areas for improvement or determining when a product needs a pivot.
Every aspect of the product should be carefully considered and meticulously crafted—from the visual hierarchy of icons to the tone and voice of in-app copy. A product manager with an eye for details can identify design, development, and go-to-market opportunities that others might overlook. This attention to detail pays off in the form of a seamless user experience, enhancing customer satisfaction and fostering product loyalty.
A detail-oriented product manager can also serve as an effective project manager for their team—from ensuring the accuracy of their team's kanban board to looping in the legal team at the right time pre-launch. This clarity minimizes misunderstandings, reduces work for others, and makes the product development process more efficient.
Building a business inevitably means facing unexpected obstacles, shifting market conditions, and tight constraints on resources. A product manager with problem-solving skills can navigate these challenges effectively, making strategic decisions and coming up with outside of the box solutions to keep the product on track and growing. An effective product manager also deeply understands customer problems and thinks of product solutions to solve them.
Here are some famous examples of creative product solutions in tech:
In the 1990s, Amazon introduced—and went on to patent—one-click buying. This feature removed some of the friction of buying online by allowing customers to make purchases with billing and shopping information that was previously stored.
In 2015, Spotify launched one of their most successful features—the Discover Weekly playlist, combining algorithmic recommendation with human curation. This feature served as a way to create habit formation on the music streaming platform and helped solve the issue of helping users navigate Spotify's vast music library.
In 2016, Instagram introduced their own "Stories" feature in response to Snapchat's growing popularity. While it was widely considered a copy-cat feature, their implementation was wildly successful, increasing how users interact with the platform to this day.
While a product manager may be the "CEO of the product", they're not the CEO of the company. Persuading executives and other key stakeholders is crucial in driving product goals and ensuring its successful execution. As a startup, you likely have competing priorities and limited resources to address them all. A product manager often needs to secure buy-in by articulating the rationale behind product decisions and demonstrating their alignment with the company's overall strategy.
Additionally, an effective product manager shields their team from internal politics and outside demands, protecting their time and focus from unnecessary distractions. By effectively communicating the product's priorities and advocating for the team, a product manager can ensure that their org is working on product initiatives that deliver the highest value to the company and its customers.
The right product manager can be a game-changer for your organization, driving customer satisfaction, product growth, and business success. By refining your recruitment process—from candidate sourcing to take-home projects—you can hire product managers who possess the necessary blend of technical expertise, customer empathy, and strategic vision to drive product growth at your startup.
Product management often requires a multidisciplinary approach. Rather than creating a recruitment process that only serves to pattern-match, consider individuals with different backgrounds that bring unique insights and problem-solving abilities with them. Embrace a wide range of candidates to increase your chances of finding the ideal person for the role. For example, consider candidates with experience in adjacent fields or those who have demonstrated a strong aptitude for product management through side projects.
Here's where to recruit product managers:
Product manager-specific job boards: Use websites like ProductHired, Mind the Product, ProductHQ, Women in Product, Product School, and Lenny's Job Board to post your product management roles.
Online job boards and professional platforms: Use broad and tech-specific recruiting platforms like LinkedIn, Glassdoor, Indeed, AngelList, Product Hunt, Hacker News, and Blind for your product posting. Alternatively, opt for remote job boards for product management recruitment.
IRL networking conferences, events, and meetups: Attend product management events, conferences, or local meetups to help you connect with potential candidates in person. Popular product conferences include ProductCon, INDUSTRY, and #MTPCON.
Online forums and communities: Engage with product managers on platforms like Reddit (r/ProductManagement), Slack communities (Product HQ, The Product Coalition), or other online forums or Discord servers dedicated to product management.
Social media: Use your own social media platforms, like Twitter or LinkedIn, to post job openings and leverage the network of people who already follow you to find potential candidates.
Referrals: Encourage your existing team members, investors, or advisors to refer qualified product managers from their network.
Use a candidate's resume, cover letter, and any application answers to assess their previous experience as a part of the recruitment process. Identify any previous experience and expertise in product development and collaboration with cross-functional teams.
When evaluating a candidate's prior experience, consider the following areas:
Industry and domain knowledge. While it may not be a dealbreaker, familiarity with your startup's industry and domain can be advantageous.
Product lifecycle management: Look for experience not only in releasing new products, but shepherding them through inception, launch, and beyond.
Technical background: A strong technical foundation—whether through experience, education, or side projects—is essential for a product manager at a tech startup, as it allows them to effectively collaborate with engineers and make informed decisions about product features and implementation.
Customer empathy and research: Seek candidates with a proven track record of conducting customer research and using insights to drive product development.
Data-driven decision-making: Look for experience in using data and analytics to inform product decisions.
At a tech startup, a product manager's ability to effectively collaborate with various teams is crucial for driving product success. While you should be respectful of a candidate's time, aim for multiple rounds of interviews that include hiring managers as well as interview panelists across the company that may work closely with them in the future.
Here's a list of functions that should be represented as part of the interview panel:
Product management
Product marketing
Software development
Design
Sales and/or sales enablement
Design your hiring process to include interview questions that assess the ten characteristics of strong product managers discussed earlier—from ease with collaboration to creative problem solving. Come up with a list of questions that assess both soft skills and technical ability.
Here are 20 example interview questions to ask during the product management interview process:
Can you describe a product you admire and explain why you think it's successful?
How do you stay up to date on industry trends as a product manager?
What is your approach to prioritizing features on a product roadmap?
Can you explain your approach to gathering and incorporating customer feedback?
How do you manage conflicts between team members with differing opinions on product decisions?
Can you walk us through your process for creating and validating a product hypothesis?
How have you determined the success of a product or feature in previous roles?
Can you recall a situation where you had to make a tough product decision and how you approached it?
How do you ensure that the engineering team understands and is aligned with product goals?
Can you describe a product launch that didn't go as planned and your lessons and takeaways from that experience?
How do you balance business goals and technical constraints when making product decisions?
Can you describe your experience working with cross-functional teams, including engineers, designers, and marketers?
What do you consider the most important qualities of a successful product manager?
How do you handle feature requests that do not align with the product strategy?
Can you share an example of a time you had to pivot a product strategy based on data?
How do you ensure that user experience remains a priority throughout the product development process?
Can you speak about your approach to stakeholder management and communication?
How do you evaluate and mitigate risks during product development?
What's your approach to understanding the technical feasibility of a product and setting a development timeline?
Can you share an example of a time you had to advocate for your product vision in the face of skepticism or resistance?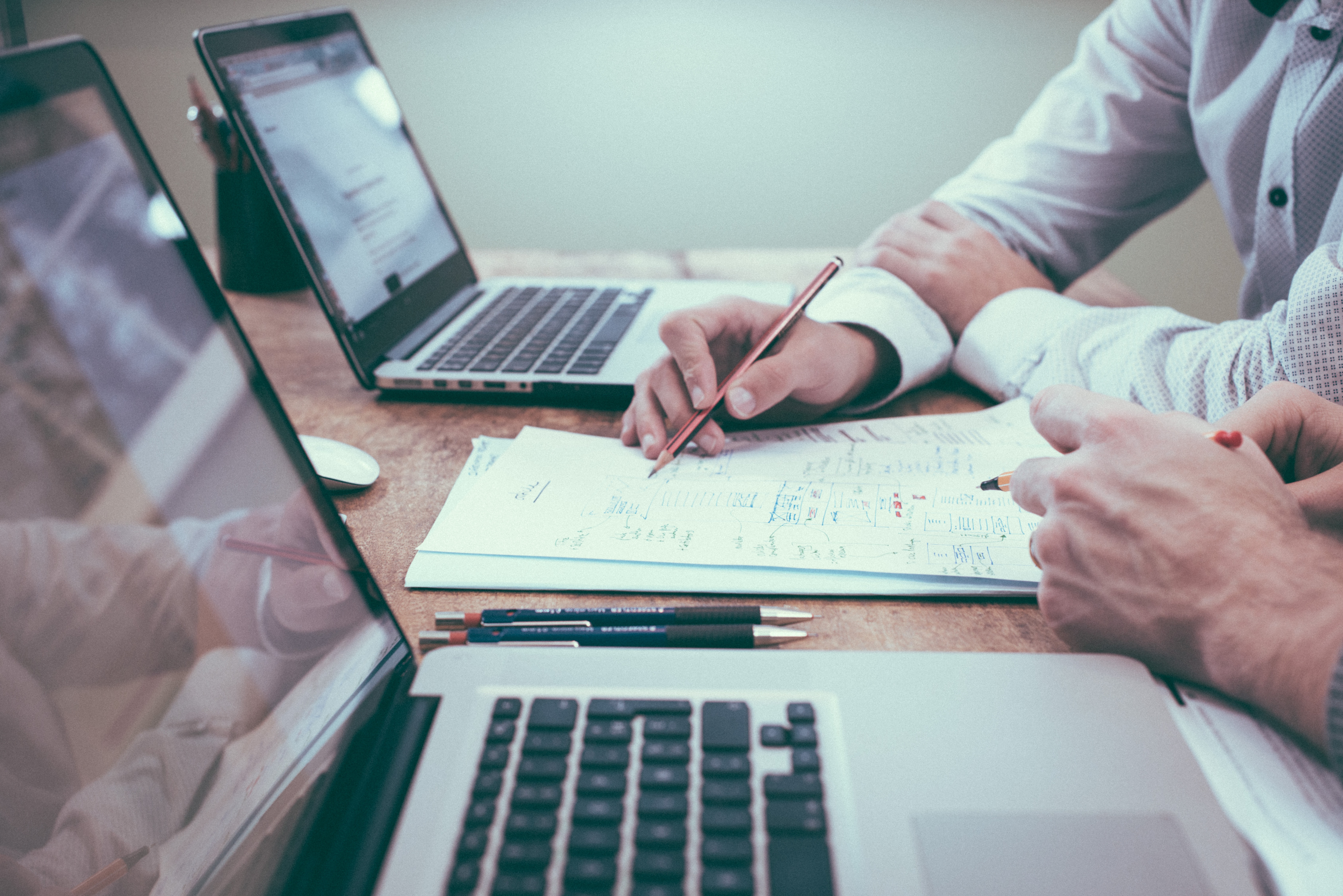 Assessing characteristics like problem-solving and communication can be challenging solely through resumes and interviews. That's where take-home projects can be a useful part of the hiring process. Providing a practical assessment of the candidate's abilities and skills, allowing you to gauge their proficiency in critical aspects of the product manager's role.
This also allows you to see how candidate's approach real-world product management scenarios. A test project might involve creating a product roadmap, defining a product's value proposition, or analyzing user data to make product recommendations. By observing how they tackle these tasks, you can better assess their suitability for your tech startup's unique needs.
As best practices for a test projects, design a take-home project that's time-bound (limit to 3-4 hours of work) and is only tangential to your actual product strategy. Limit take-home projects to a few final candidates and compensate them whenever possible.
Learning how to hire a product manager is just one of many steps in building a product that garners a paying user base. Check out all of DigitalOcean's resources for startups and SMBs in The Wave, our startup resource hub, for more product, go-to market strategy, and company-building advice to help your startup thrive.
Make investments in your technology this year and sign up for a DigitalOcean account. Set you business up for future success by building your product on DigitalOcean's virtual servers, databases, and more.