Welcome to the developer cloud
We make it simple to launch in the cloud and scale up as you grow – with an intuitive control panel, predictable pricing, team accounts, and more.
Deploy and scale seamlessly
Our optimized configuration process saves your team time when running and scaling distributed applications, AI & machine learning workloads, hosted services, client websites, or CI/CD environments.
Kubernetes in minutes
Spin up a managed Kubernetes cluster in just a few clicks. Simply specify the size and location of your worker nodes.
Flexible compute types
With Basic, General Purpose, CPU-Optimized or Memory-Optimized Droplets, you can choose the right infrastructure for your workload.
App Platform
Build, deploy, and scale apps quickly using a simple, fully managed solution. We'll handle the infrastructure, app runtimes, and dependencies, so that you can push code to production in just a few clicks.
1-Click App Marketplace
Quickly deploy projects using one of our preconfigured 1-Click Apps, like LAMP, Docker, and WordPress.
Designed for developers
Build more and spend less time managing your infrastructure with our easy-to-use control panel and API.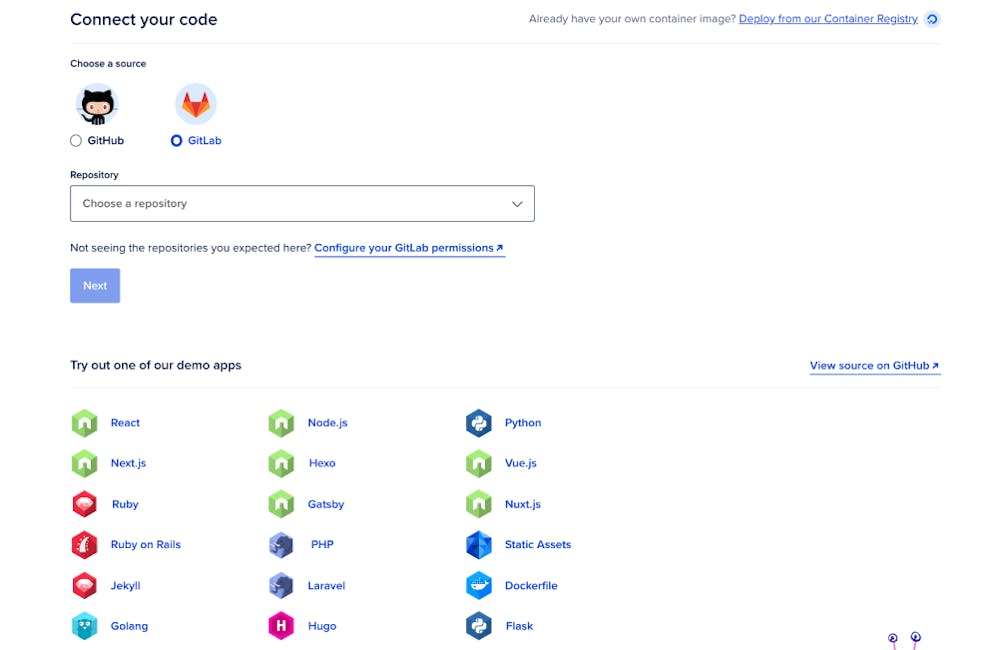 Build, deploy and scale apps quickly using App Platform. We'll manage the infrastructure, app runtimes, and dependencies, so that you can push code to production in just a few clicks.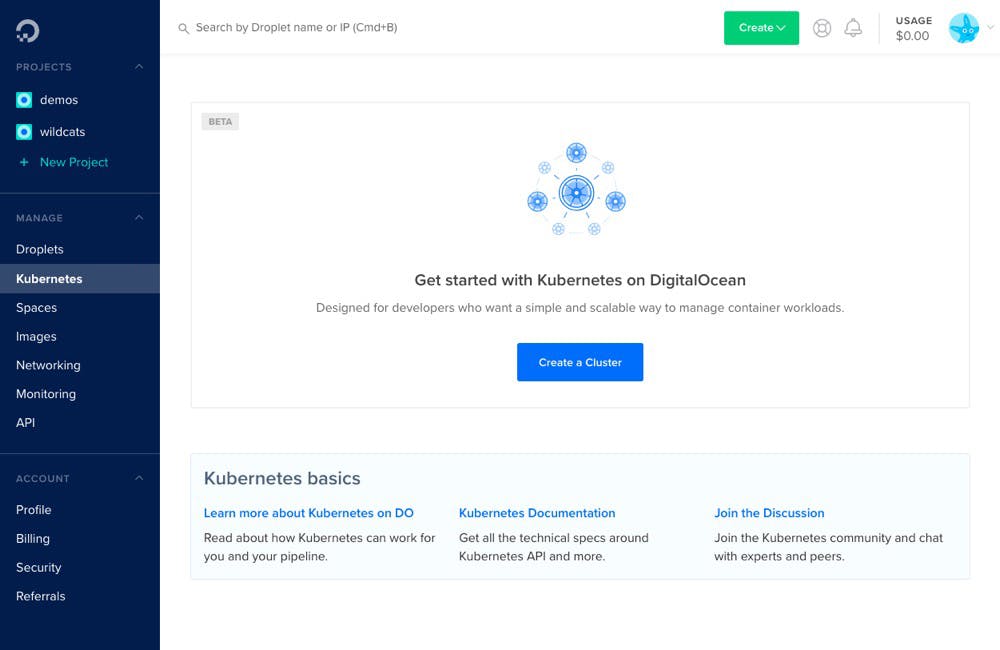 Use Kubernetes to improve availability, scalability, and resource efficiency of your containerized applications.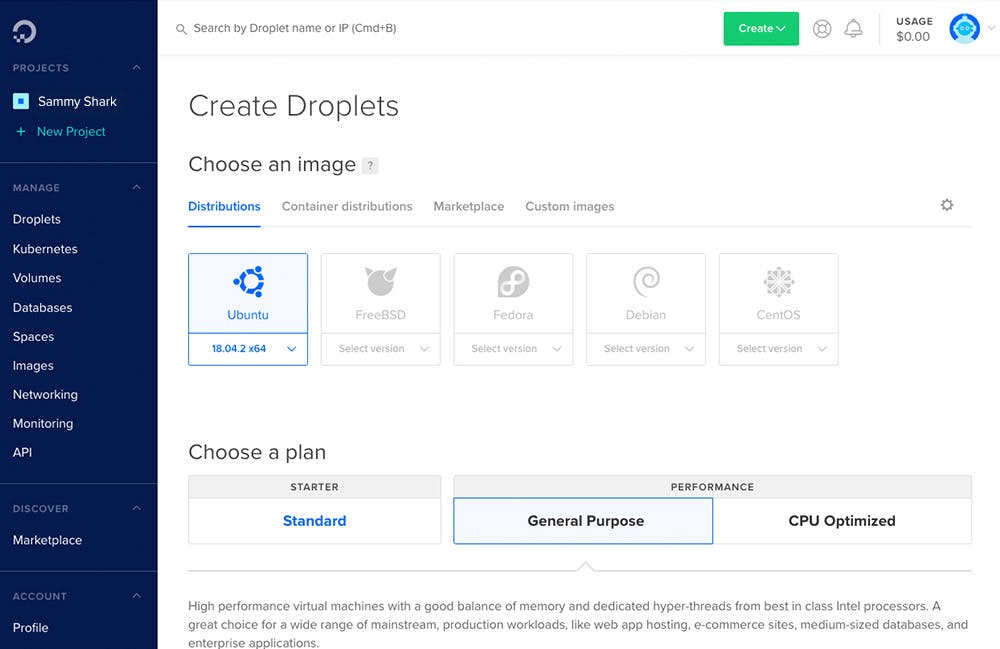 Choose the machine type that's right for your app – and spin up in 55 seconds or less.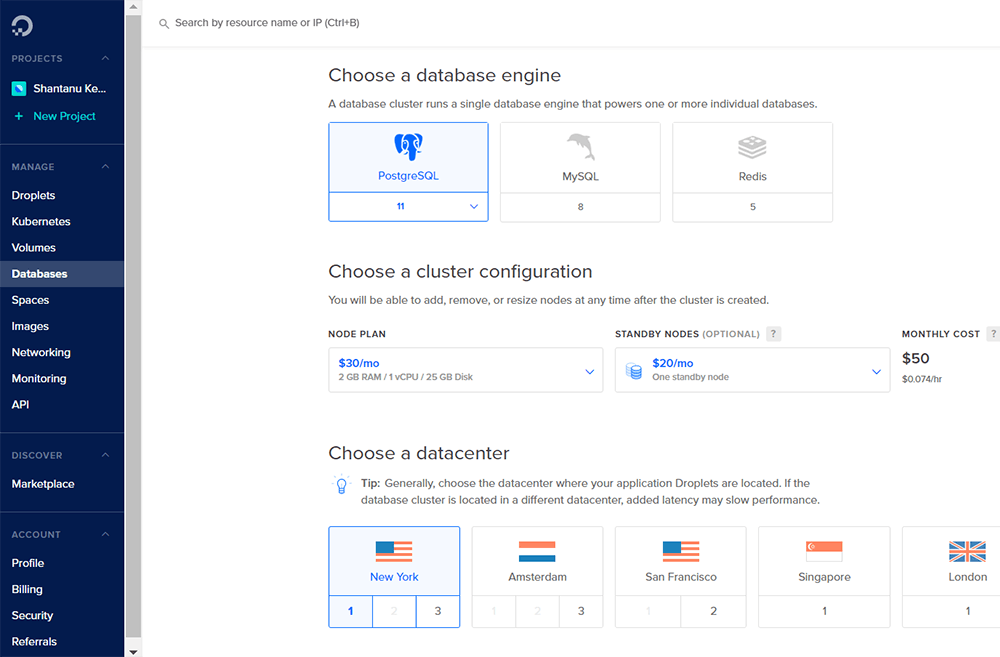 Quickly and easily provision a high-performance database cluster.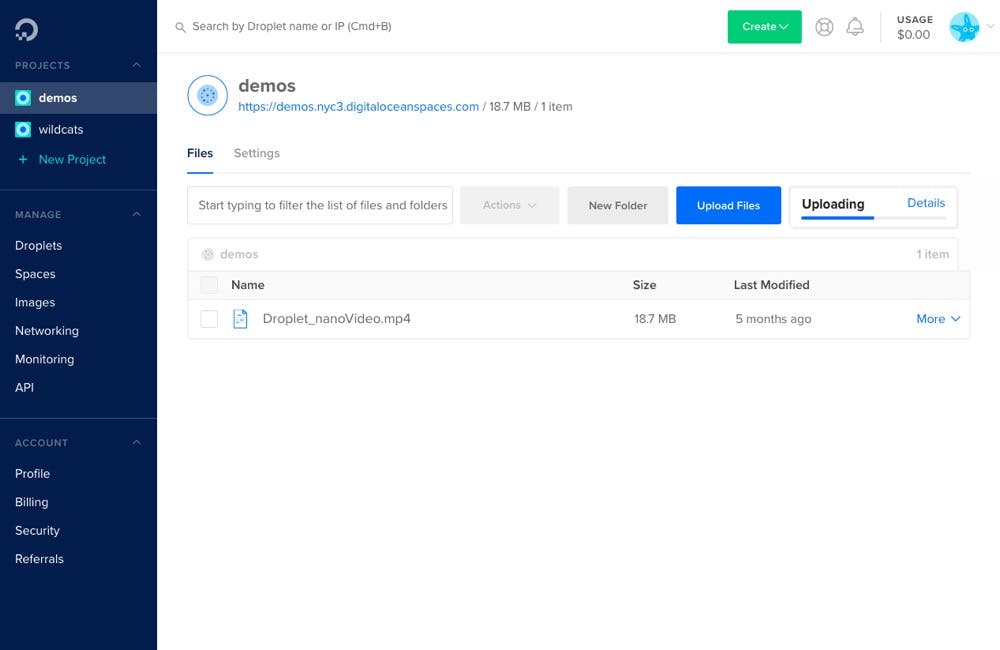 Store assets, media, and more using Spaces object storage with a built-in CDN.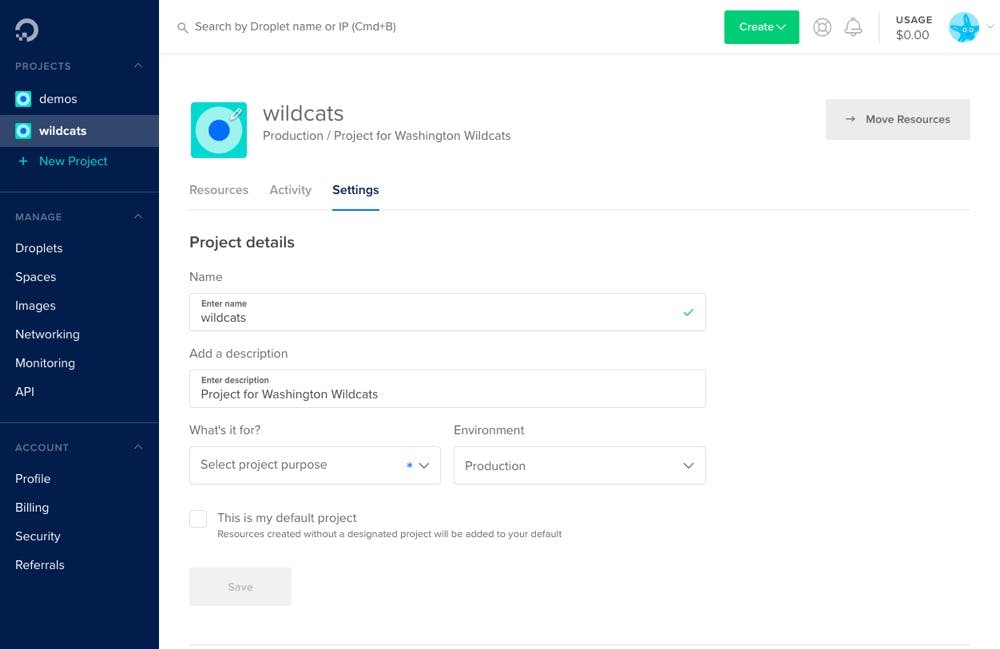 Easily organize, manage, and update your infrastructure using Projects and Teams.
Service your customers around the world from 13 data centers.
Run your infrastructure near your customers. Industry-low bandwidth pricing, with generous quotas and add-on transfer at just $.01/GiB, makes DigitalOcean perfect for network-heavy apps like VPN and video.
Development teams love DigitalOcean
Easily organize your infrastructure with Projects. And with Teams, everyone can get their own account, with just the privileges they need to do their jobs.

We have been able to make scaling the technical infrastructure of our business cost effective and efficient.

Our hosting costs have decreased by over 90% and we're running at about 25% of our capacity allowing us to quickly scale.

Ghost(Pro) was migrated to DigitalOcean to enable on-demand scaling.
Read story
Sebastian Gierlinger
Senior DevOps Engineer